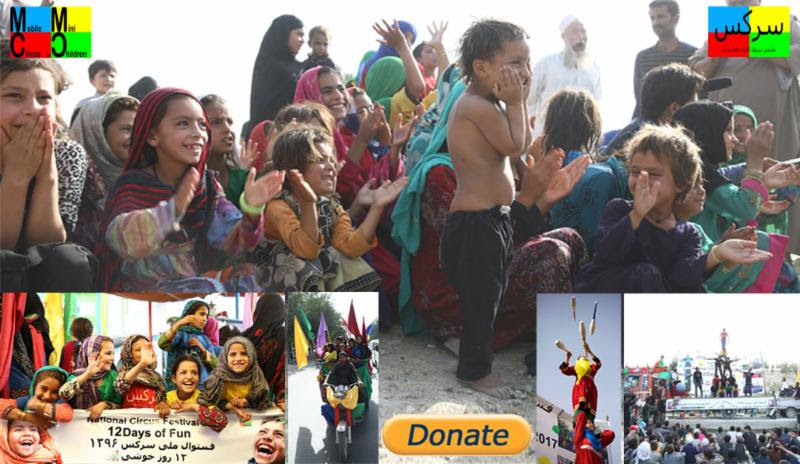 Dear Friends,
The 12th Annual Afghanistan Circus Festival has officially begun!
Day 1 set this 12 day festival into action with a colorful parade through the streets of Kabul featuring over 50 of our young artists, a performance for hundreds of residents of an IDP camp, a second performance for hundreds of locals at a public park, and a special media event which led to our festival being featured on TV.
This festival is only made possible thanks to generous donations from people like you. Donate today to bring joy to the lives of thousands of people in Afghanistan. Every dollar counts! 
www.igg.me/at/Juggling4Peace2017
The goal of our annual circus festival is not only provide a fun and festive environment for our youth participants, but also to bring the spirit of circus into the heart of Kabul. At a time when violence, depression and hopelessness are high in Kabul, it is to remind people the importance of, not just surviving, but truly living! Sharing the Afghan Circus with the public is the perfect example of the joy, laughter and passion that is vital in this culture.
The festival starts from Kabul with children participants from the 5 zones of Afghanistan and followed by regional festivals in the coming months in Balkh, Nangarhar, Bamyan and Herat.
This year, we are honored to be hosting the first ever IJA Regional Competition (IRC). This is a prestigious juggling competition organized by the International Jugglers' Association (IJA) throughout several regions of the world. The IRC is a performance based juggling competition, which awards juggling routines that are entertaining to a public audience. The benefit of bringing this competition to Afghanistan, is that it is challenging our children to explore the "creative" side of juggling.
For more information and updated details about the venues and schedules please contact: 0728674367 – 0728674366